Easy-Use Banner Suction Cups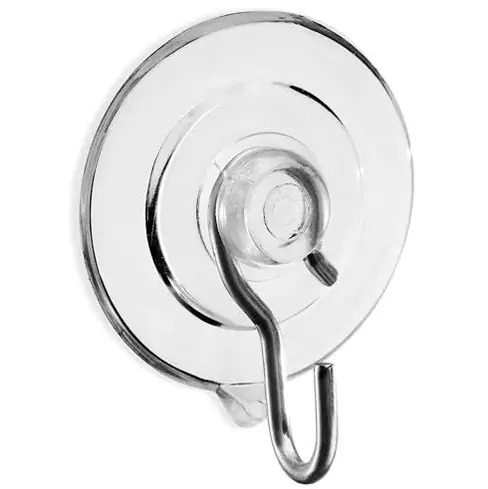 Q: Why should I consider using banner suction cups for hanging banners or signs on my store window?
A: Our banner suction cups provide a reliable and convenient way to hang banners or signs on your store window. They are made from clear vinyl and come with a long metal hook for easy use. Each suction cup has a diameter of 1 5/8 inches and can hold up to 9lbs. These suction cups are sold individually and are ideal for hanging banners and signs with grommets on indoor windows.
Suction Cup with Hook
These suction cups are ideal for hanging banners or signs on your store window. Easy to use! Our banner suction cups are made from 1 5/8" clear vinyl with a long metal hook for easy use. These will hold up to 9lbs. SOLD INDIVIDUALLY
size: 1 5/8 inch diameter
capacity: 8 lbs or less each
best use: hanging banners and signs with grommets on indoor windows