100 Signs for 99

We are a leading online sign company helping businesses grow nationwide since 1991. Showcase your business with customizable yard signs, banners, stickers, car magnets, and other printed materials.


GET YOUR SIGN ACCESSORIES!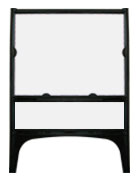 WE ALSO OFFER A GREAT SELECTION OF WIRE STAKES
AND METAL FRAMES TO HELP KEEP YOUR SIGNS IN PLACE.